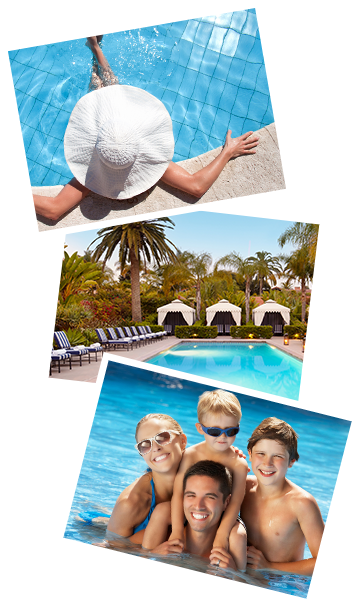 Excel Pool & Spa has been servicing pools and spas in your neighborhood since 1968.
Relax and Enjoy Your Pool
We are not just a guy with a truck and a gallon of chlorine. We are the largest Pool Service Company in the area. We service and repair over 700 pools and spas each week. We take great pride in maintaining pools for all of our customers, some for over 40 years.
We can help you with all your pool and spa needs. From a simple question about which kind of chlorine to use, to upgrading and computerizing your system, we are here to help. We will never pressure you or suggest something that you do not need.

Client Reviews
"Service was performed by an employee with 25 years experience at Excel Pool and Spa. He immediately knew the problem when he arrived. .I have cleaned my pool filter several times but this gentleman was 4 times as fast as me and no do overs like me! What a pleasure. ( the price was very good also) !"
View All Reviews
"Everyone we've worked with has been great. Super responsive and tries to help answer all of my weird questions. :) Martin, who is our assigned weekly service guy, is the absolute best!! I have recommended Excel to neighbors because of Martin alone! :)"